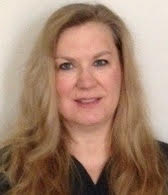 Karen Taylor is a professional freelance content marketing writer with experience writing for over 100 companies and publications. Her experience includes the full range of content marketing projects — from blogs, to white papers, to ebooks. She has a particular knack for creating content that clarifies and strengthens a company's marketing message, and delivers optimum impact and maximum results.
On every project, her objective is to achieve her client's goals — from boosting lead generation, turning prospects into clients, enhancing customer relationships, and establishing the companies as industry authorities.
Karen's had the pleasure to enjoy relationships with a wide variety of clients who have appreciated her work. They have described Karen's content marketing writing as "compelling," "results-oriented," "fabulous," and more.
Some comments from Karen's past clients include:
"Karen is one of the most knowledgeable and outstanding writers to ever support Compaq's marcom organization. On every project she has produced forceful, salient collateral."
— Jane Fanning, Marketing Manager, Compaq
"Karen's work is first rate. I'm impressed with her speed, accuracy, and ability to tell our story."
— David Kamp, Communications Director, VTEL
"Karen's direct mail package was outstanding. It's a great example of a superior direct response tool."
— Dan Kennedy, President, GKIC
"Karen delivered exactly what I asked for — a compelling, action-oriented newsletter and brochure to help our company attract new business."
— Guy Sohie, Ph.D., President, Global Insite
"I know of no better marketing writer to initiate and complete a project that will meet all of a company's communication goals."
— William Endicott, PR Director, Battelle Research Center
"Professional. Creative. Intelligent. Karen brings the whole package to our marketing and public relations projects."
— Marc Ferguson, President, Onesta Software
"Karen's content writing is exceptional. She gets your attention and keeps it. She's a complete professional."
— Gayle Granberry, Marketing Director, Seton Healthcare
"Karen created a powerful new content strategy for our marketing campaign, which helped us accomplish the challenge of redirecting our marketing program."
— Maria Meredith, Marketing Director, Phamis Software
"Karen is a natural. She became our favorite writer, because she always captures the essential message of every customer story."
— Susan Hill, Marketing Director, Peachtree Software