And 10 Ways it Hung on Tight to Its "Keeping Austin Weird" Vibe — Think Urban Farms, Waller Creek, and Wheatsville South
From fights over our urban farms to a shrinking leash-free area at Auditorium Shores, I'm sad to report that Austin lost a little bit of its cool-weirdness last year.
However, all hope is not lost.
I have also identified 10 ways that Austin hung on (with an iron grip) to its infamous "Keep Austin Weird" vibe.
Not Cool, Austin! — Fights Over Urban Farms and a Leash-Free Area
1. Less Leash-free at Auditorium Shores.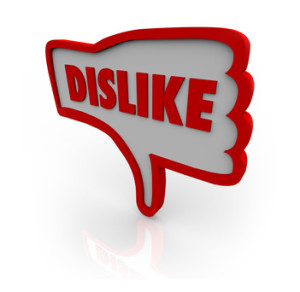 Who hasn't walked, run, or biked down the hike and bike trail on Auditorium Shores and dodged a few wet dogs? For decades, dogs have enjoyed the cool waters of Town Lake (and fabulous views of downtown) while fetching sticks and balls from the lake. That ends now, thanks to business groups who fought to shrink the leash-free area from 18 acres to four acres at the other end of the park — despite intense efforts from dog and lake lovers. Not cool, Austin!
2. Urban Farms Under Attack.
In case you didn't hear, Austin's urban farms were under attack last year. If you are not a regular farmers' market shopper, you may not realize that Austin has a large selection of urban farms. The food is sold at the farms, at farmers' markets, and at area markets, like Wheatsville Coop. However, the majority of them are located in East Austin — a bone of contention for some neighborhood groups. The issues were finally resolved at City Hall in November — with the urban farms only taking a small hit.
3. Zachary Scott Theater Went Glitz.
I've seen many plays performed at Zachary Scott over the years when Zach had just two small theaters. The original theaters are so intimate; you feel as if you are on the stages with performers. All the performances I saw were original, vibrant, and utterly delightful. Now Zach has a new bigger fancy-schmancy third theater. It's very nice. But it feels so mainstream, which makes it okay, but not that special.
4. Developer Squashes Taco Cabana.
After a prolonged battle, an apartment developer won a battle with downtown neighborhood groups to build the first high-rise on the south shore of downtown Town Lake. This means the end of the ancient Taco Cabana at the corner of Lamar and Riverside. The building was originally supposed to be six floors. Now it will be a rumored ten.
5. Trader Joe's Comes to Town.
Until last year, I'd never been in a Trader Joe's — so I had none of the rabid desire for one to open in Austin. But after rumor upon rumor of a TJ's coming to town, one finally opened last year on Bee Cave Road. I heard about the traffic jams and long lines, so I waited a while to go see what all the fuss was about. I finally made it and — meyyyy! If I'm totally honest it seems like a glorified Dollar General to me (sorry TJ lovers). You know where I was on TJ's opening day – at another grocery store opening: Wheatsville Coop South (see below).
6. Uber-Cool South Congress Takes a Blow.
Who doesn't love South Congress — with its quirky shops, eclectic restaurants, one-story hotels, wide sidewalks, and cool food court? Well, there's one less thing to love this year. South Congress lost its revered food court once located on a large empty lot. Very soon that lot will be filled with a brand spanking new hotel high-rise. So not cool!
7. Me Casa. Su Casa. No Casa?
If you like macrobiotic food or have a friend who does, you've likely eaten at the oh-so-zen Casa de Luz. When I was a vegetarian back in the 90's, I counted on that macrobiotic restaurant for my away-from-home sustenance. I'm happy to report that the restaurant still exists, despite a fight to shut it down. Apparently, the place doesn't meet all code requirements for a restaurant. Never mind that it's one of the most clean, pure eating experiences you'll ever enjoy! (Note: Wednesday lunch is my fav – it's Mexican macrobiotic day!)
8. Quirky Trail of Lights Goes Commercial.
The first time I went to the Trail of Lights, it was a small low-key event. My friend and I just meandered along Zilker Park's long windy road, casually viewing the Charlie Brown-esque Christmas scenes. The second time I went last year was a totally different experience: The lights may have been brighter and the scenes more sophisticated, but you couldn't really enjoy them, as you were ensconced in a shoulder-to-shoulder crowd of people making their way slowly and tortuously to the end, where there were dozens of food vendors selling typical carnival fare. Well it was bigger and longer than ever in 2013. Give me the old time Trail of Lights over that madness any day.
9. Hotel Hell.
Austin already had about 5,000 hotel rooms. In the next couple of years, it will add over 4,000 more. Undeniably, Austin is on the verge of having wall-to-wall hotels. This is good for business, but not so great for residents.
10. ACL — A Louder and Longer Form of Hell.
If you are a music lover, you are likely going to be a bit miffed that I put this item on the not-cool list. But if you are a Zilker Park lover or live anywhere near Zilker Park, the additional week of ACL is a headache. Not only did we lose access to the park for several weeks (including set up and break down time), but also we had to put up with traffic and LOUD music. (Hey, ACL coordinators: I heard the Formula One venue is nice!)
Still Cool! — Zilker Park's Still Leash-Free (Shhhh)
1. Zilker Park is Still Leash Free!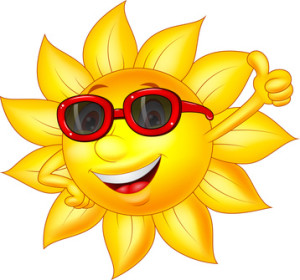 I hesitate to say this too loudly, in case some business group hears about it. But until then our well-behaved canine companions can still romp all over the park's 351 acres. BTW, the hill by the rock wall is the place to meet and greet other dog owners enjoying the stellar view of downtown in the evening.
2. Open Houses at Our Urban Farms.
Despite the tussle over their very existence, urban farm tours are alive and well in Austin. If you've never been, you are missing out on a great experience. Follow these farms on Facebook to receive notices about open house events: HausBar, Boggy Creek, Rain Lily, Springdale, Tecolote, Green Gate, and Johnson's Backyard Garden.
3. Awesome "Off-Broadway" Theater Alive and Kicking.
While Zach went a bit mainstream last year, there is still plenty of quirky live theater in Austin. There's the oh-so-weird Vortex, the tiny but terrific City Theater, Sky Candy (Austin's own east side circus troupe), always inventive Hyde Park Theater, and many more. If you love plays like I do, get on the mailing lists for all of these live performance venues as well as: The Hideout, The Curtain Theater, Coldetowne Theater, Ballet East, and Salvage Vanguard Theater (I know I'm missing a few).
4. Waller Creek Makeover.
While the south side of Town Lake lost a battle over a new high rise, the north side is finally getting a makeover in one of the ugliest places downtown — Waller Creek. If you spend anytime walking around Austin near the Rainey District, it's hard not to notice how bad Waller Creek looks. It's a shame too, because it looks like it was once a great-looking, accessible, park-like environment back in the day. Well, the good news is that it will one day be an amazing park again. I can't wait for that day.
5. Wheatsville Coop Opened a South Austin Store.
By the strangest of coincidences, two grocery stores that could not be more different opened on the same day in Austin: the first Trader Joe's and the second local stalwart, Wheatsville Coop. I am not a TJ fan, but I am a huge fan of Wheatsville. That's where I'm assured of finding a vast array of local and organic food options (along with at the local farms and farmers' markets, naturally!). However, while I'm happy about the convenience of the new south Austin store, the original store in the UT district has my heart!
6. South First is the New South Congress.
If you ever find yourself pining away for the old, pre-corporate-hotel days of South Congress, head over to South First. It's capturing that old weird vibe in some wonderful new ways.
7. Paleo? Vegan? Carnivore? No Problem.
It doesn't matter what your personal dietary religion is, Austin has a restaurant (likely restaurants) for you. Are you a Paleo aficionado? Then head to Picnik, where it's all paleo all the time. Love vegan? There's dozens from which to choose — Mother's, Veggie Heaven, Mr. Natural, and more. Love meat? There are hundreds of restaurants for you. And the next time you are craving macrobiotic, Casa de Luz is still here (for now)!
8. Mozart's Holiday Light Show.
If you are craving a holiday experience without becoming a member of a slowly moving mob, they I suggest seeking out the still-low-key events around town, like Mozart's annual light show. Also, many neighborhoods around Austin are known for their great light displays. And if you really want to enjoy the new modern Trail of Lights, check it out from a distance!
9. AirBNB Going Viral.
While Austin is getting more corporatey, far-from-weird hotel rooms, it also has a growing number of AirBNB-type rental choices for visitors. From Hyde Park to South Austin, and from Bee Cave to East Austin, there are more cool room options popping up all the time.
10. More Pease Please!
When ACL took over Zilker Park last year, I retreated to another park: the venerable oh-so-Austiny Pease Park. I almost hesitate to share this, since I definitely don't want Pease Park ruined. But it is one of the most pleasant, least populated green spaces in Austin. It's hike and bike trail meanders from 15th Street to about 31st Street all along Shoal Creek. Following the trail up and back is a wonderful way to enjoy the 43 acres — while I get my daily walk on!
So, that's my take on our fair city's weirdness factor.
Where do you think we lost or held onto our "Keep Austin Weird" vibe last year?