Five Reasons Why a Freelance Content Marketing Writer Could Be Your Single Best Secret Weapon
Are you one of the 93% B2B marketers using Content Marketing to attract prospects, convert leads, and retain customers — with compelling, buyer-focused, sales-funnel-driven content?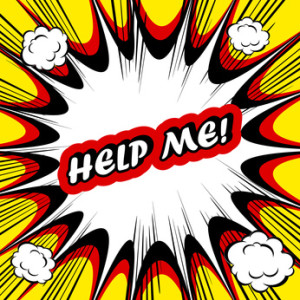 If so, you're likely facing one or more of the 12 leading challenges cited by Content Marketers in a recent B2B study.
Challenge one is "lack of time."
The number two challenge is "producing enough content."
Number three is "producing the kind of content that engages."
Did you know there is a secret weapon to overcome all of these challenges? Freelance Content Marketing writers.
Over 64% of Content Marketers say they outsource some or all of their content creation.
For example, Coca-Cola has hired over 40 freelance writers to produce content for its industry-leading 2020 Initiative Strategy.
GE says that it relies on a staff of both freelance Content Marketing writers and staff writers to produce content for its innovative Ecomagination.com microsite.
And they are not the only ones. Many companies understand the value of using freelance writers to meet their content needs — especially as Content Marketing becomes the dominant force in marketing and sales.
Are you missing a great opportunity to make sure you're producing enough high-quality content to engage your prospects, leads, and customers all the way through the buyer's journey?
Do You Have a Freelance Writer on Speed Dial — or Email or Text?
All of these Content Marketing insights come from the 2014 B2B Content Marketing Trends-North America survey and report produced by the Content Marketing Institute and MarketingProfs.
The report shares valuable insight into the opportunities and challenges of Content Marketing, including metrics for B2B Content Marketing success and organizational goals for Content Marketing.
But what it doesn't share is how to overcome the leading challenges.
Five Top Reasons to Hire a Freelance Content Marketing Writer
Freelance writers are the ideal solution when you are facing the leading challenges of Content Marketing.
And here are five reasons why.
1. Freelance writers have time.
If a freelance writer is looking for new clients, it means he or she has time in their schedule to write the Content Marketing you need.
This doesn't mean we aren't busy. It just means that we don't have 9-to-5 jobs dominating our workweeks.
It also means we are adept at time management and juggling many different projects at one time. It's a gift!
2. Freelance writers do excellent work.
Professional freelance writers are some of the best writers in the business. If we weren't we wouldn't be in business.
3. Freelance writers are quick studies.
Some freelance writers write content in only one niche. But the majority of freelancers are industry agnostic. They have written for many industries and types of businesses.
Writing for multiple industries requires the ability to quickly get up-to-speed on new topics. This rapid-ramp-up capability is a skill that versatile freelance writers have honed to a science.
So don't worry if a freelance writer doesn't have experience in your particular niche. He or she can ramp up fast.
4. Freelance writers are flexible.
Many companies don't need a writer to create content from 9-to-5 five days a week. Many only need content every few weeks or months — for ebooks, white papers, customer success stories, and other content.
This is the freelance sweet spot for companies: You only hire us when you need us. The rest of the time we aren't on your clock pretending to be productive.
Also, sometimes companies need content quickly to meet an unexpected deadline.
I can't speak for every freelance writer, but I know that I will often work weekends and evenings to meet a client's deadline.
It's all part of the benefits package you'll get from working with a freelancer!
5. Freelance writers are economical.
This doesn't mean cheap. For that you'd have to look at content mill writers who work for a few bucks per blog post. That's not what we are talking about here.
We are talking about professional writers who create the highest quality content, who understand all of the moving parts of Content Marketing, and who speak your language.
They may charge what seems to you, at first glance, like a high hourly or project rate.
But when you consider the many advantages of bringing a freelance writer on board, their rate seems downright economical.
For example, you save money in multiple ways when you use freelance writers. You don't have responsibility for all of the other costs associated with hiring a full-time staff member, like vacation pay, sick days, ongoing training, office space, equipment and supplies, healthcare and other benefits.
So if you are among the 93% of marketers deploying Content Marketing campaigns this year — and don't want your plans crippled by a lack of quality content — you should consider having your very own freelance content writer on speed dial, email, or text.