Customer Engagement is Hot — Are You Wooing Your Leads, Prospects, and Customers with Content that Wow's Them?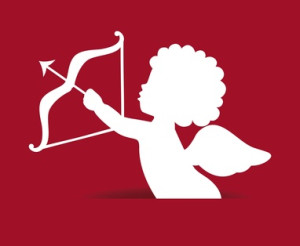 Love is in the air today. But how much love are you feeling between you and your target audience?
One of the keys to successful marketing is engaging customers with high-quality, high-impact Content Marketing — that delights, engages, and bonds them to your brand.
Here are insights on how four Austin companies are creating stronger bonds with their prospects, leads, and customers through relationship-building Content Marketing.
1. Whole Foods Market — A Whole World of Content Marketing
We all know Whole Foods as the little local natural food store that made it big — really really BIG. But did you know that Whole Foods is also a world-class Content Marketer — engaging its target audience in multiple ways — its blog, an online magazine, social media, and a recently launched TV series?
Here's a quick rundown of Whole Foods' many Content Marketing initiatives:
The Whole Story blog — chock full of food-related news and recipes.
The Whole Journeys Travel Blog — a series of international trips geared toward "active foodies."
An online magazine called "Dark Rye" — which is packed with recipes, travel videos, and food photos, as well as full-length written features about people living life to the fullest.
A spin-off of the magazine into a 20-episode TV series launched this year.
And a lot of social media, including Pinterest, Facebook, and Twitter.
In fact, Whole Foods is considered an uber-pinner in the Pinterest world, thanks to the inspiration and dedication of the company's global community manager, Michael Aaron Bepko.
The company creates its boards with the aim of appealing to a broad range of Pinterest users, while tying the brand to a certain type of food culture. Whole Foods' Pinterest page already has a following of 200,000.
2. HomeAway — Listens to Customers Aspirations, Then Delivers
Today HomeAway is a giant in the vacation rental category. But I knew HomeAway when it was just one guy plugging away out of his home office.
Many years ago, I cold-called the founder to see if he needed a freelance writer. He said that he was working with one writer already (I think she was in Maryland), and didn't need another one at that time.
Imagine my surprise to watch how this company has grown.
HomeAway's growth is not by accident. It takes customer engagement to heart.
Here's an interesting except from a blog post written by the company's Social Media Manager, Jennifer Stafford, about how the company works to meet its customers' interests.
"One example of our testing and measurement results can be seen within our 'Aspirational' content category. Throughout 2013 we tested various aspirational vacation rentals such as castles, oceanfront mansions, and private islands on Facebook and Pinterest to determine which is most engaging. Testing revealed that private islands are our best performing content type in this category; our most recent post received over 17,000 points of engagement. Based on these results, the decision was made to begin featuring island properties as a separate content category, and a more frequent topic in our editorial calendar."
3. National Instruments — Mapping the Minds of its Customer Base
This technology company takes Content Marketing and customer engagement seriously — even creating mental models to track customer behavior and buying cycles.
In fact, Content Strategist and Information Architect Lauren Moler gave a talk on the subject at the Content Marketing World 2013 conference. (Note: Lauren is a superstar in the burgeoning Content Marketing world — and is often quoted on the subject.)
According to Lauren, the NI mental model process (based on Indi Young's book Mental Models) lays out user goals and then maps content to those tasks, identifying gaps and opportunities for reuse. Once you have a tangible model to share, you can distribute it to your organization and get your stakeholders involved in executing your content strategy. Lauren said this process helped NI increase leads and online revenue.
Special note: Lauren is sharing am NI case study at an upcoming Austin Content Meetup on February 25. Hurry if you are interested: I just checked and there are only 10 seats left.
4. Spiceworks — A Place with a Soul Became the Beating Heart of the IT World
When Forbes calls your company "the future of media," that is a very big deal. (Although Content Marketing Supernova would fit too.)
So imagine Spiceworks' humble roots as just another technology start-up trying to find customers during the technology bust.
Then Spiceworks did something that changed everything: The company started an online community for IT professionals where they connected IT people and products, and shared tons of content for FREE — along with free software!
The result? A community of over four million IT professionals and 1,800 technology brands in 200 countries. In a word: Wow!
Here's a short excerpt about its success from the company's website:
"Part of why Spiceworks became all the IT rage? It's what "social" was meant to be: real people interacting with each others … but in a community specific to their job. IT pros get answers (even a few laughs!) from fellow IT pros. And get info from vendors on everything from tech specs to pricing. Vendors get 1:1 feedback and build relationships. And it all happens in one handy place. A place with a soul — where IT pros trust the marketers they meet. And marketers approach IT pros like people, not leads. The coolest thing? The free-flow of info in Spiceworks has inspired many small start-ups to use us as a launch pad for new products. Pretty cool, huh?"
These companies are proving that when you woo your customers with highly engaging content, you will likely hear a lot more of those six magic words: "Let's put a ring on it!"
Note on Content Creation: Do you need more engaging content? I'm available to help you put your words to work — and create content that engages your leads, prospects, and customers at every stage of your relationship.